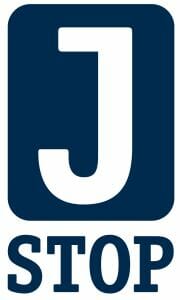 Here we encourage J-Walking…well, walking around downtown searching for J Stops that is. We have ten historical markers in the shape of a canoe paddle (J Stops). After you visit all 10 stops, head to the Jefferson Historical Society for a deeper dive into Jefferson's rich history!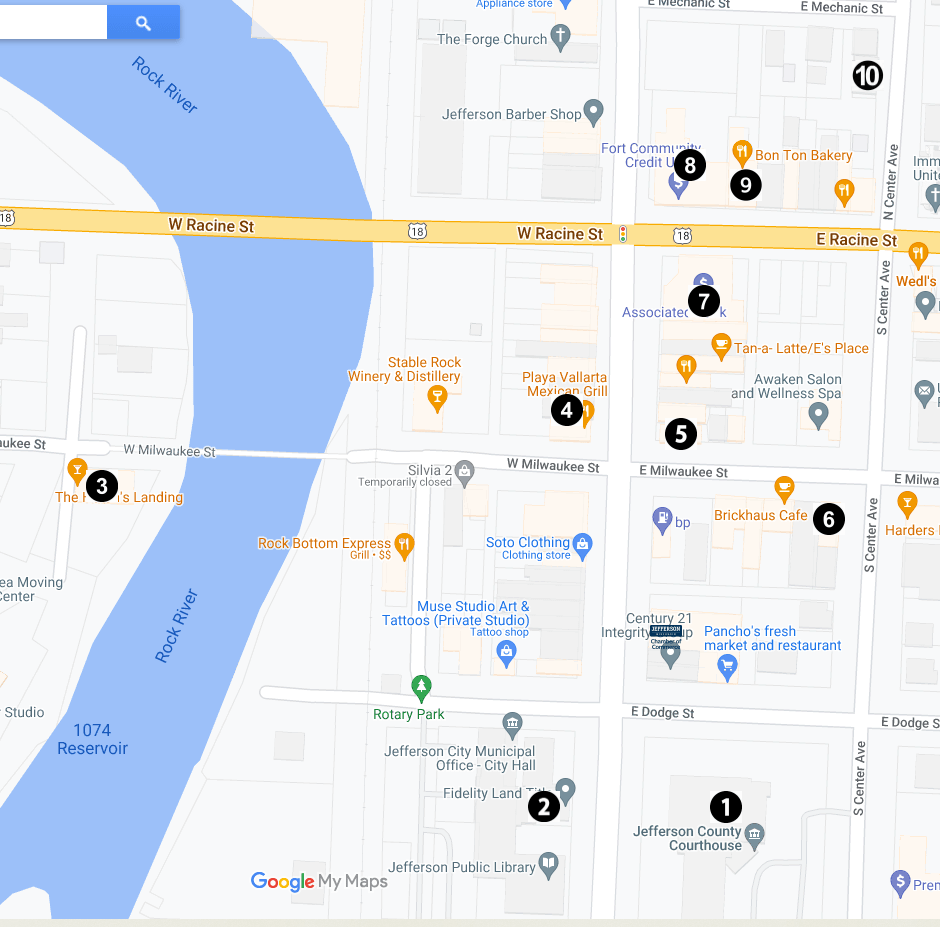 Court House Block

- 311 S Center Ave

St. Mary's Episcopal Church/Carnegie Library

- 309 S Main St

The Zimmerman Building

- 200 W Milwaukee St

Jefferson House

- 135 S Main St

The Imperial Saloon

- 138 S Main St

Old Jefferson Firehouse

- 148 E Milwaukee St

Farmers and Merchants Bank

- 106 S Main St

Puerner Buildings/Brewery/Heilemann's Ice Cream

- 100 N Main St

Bon Ton Bakery

- 115 E Racine St

Heger Brewery

- 123 N Center Ave
Jefferson Chamber of Commerce - 230 S Main St.