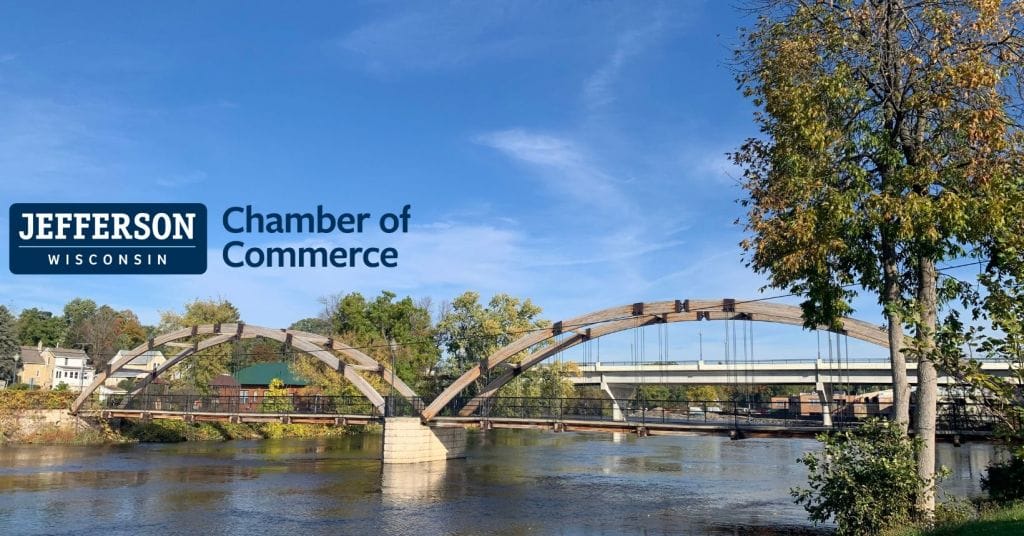 The Jefferson Chamber of Commerce was incorporated in September 1976 and serves the community by supporting economic development through a strong business climate.  We are a 501(c)(6) non-profit organization. The Chamber works with city and county officials to support positive growth for businesses and the residents of Jefferson.
Mission Statement: To cultivate a culture of success by promoting and supporting economic development in our community.
The Chamber's member benefits are abundant and we are constantly looking for new ways to partner with area businesses and organizations! Receive support for your business' economic success with our invaluable advertising and public relation opportunities. We build business connections at Jefferson Chamber of Commerce sponsored events (Business at 5, Business over Breakfast, Wine Walk, Boo Bash, Annual Dinner, etc). Our goal is to provide business members an opportunity to connect with each other and the community. We also promote and give businesses an additional opportunity to promote themselves. The Chamber is meant to be a resource for businesses however we can.
Visit our Membership page for more information!
230 South Main Street, Suite 102
Jefferson, WI 53549
Monday: 10-3pm
Tuesday: 10-3pm
Wednesday: 10-3pm
Thursday: 10-3pm
Friday: 10-3pm