The City provides standard services such as street maintenance, snow removal, and recycling collection and trash disposal.
The City of Jefferson contracts with John's Pickup Service for municipal pickup. Pickup schedules available at City Hall or the Jefferson Chamber of Commerce.

Jefferson Utilities
425 Collins Road, Jefferson
(920) 674-7711
Electric Power is purchased through the Wisconsin Public Power Inc. system and distributed by the City's Electric Utility.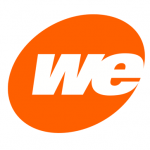 WE ENERGIES
Corporate Office 800-558-3303
Customer Service 800-242-9137 (Residential); 800-714-7777 (Business) 
Diggers Hotline 800-242-8511