Jefferson is effectively split into three sections, with much of the town's commercial activity clustered together along the historic Main Street. This district features a charming assortment of cafes, specialty shops, and other storefront businesses housed in beautiful historic buildings, forming a popular hangout for locals.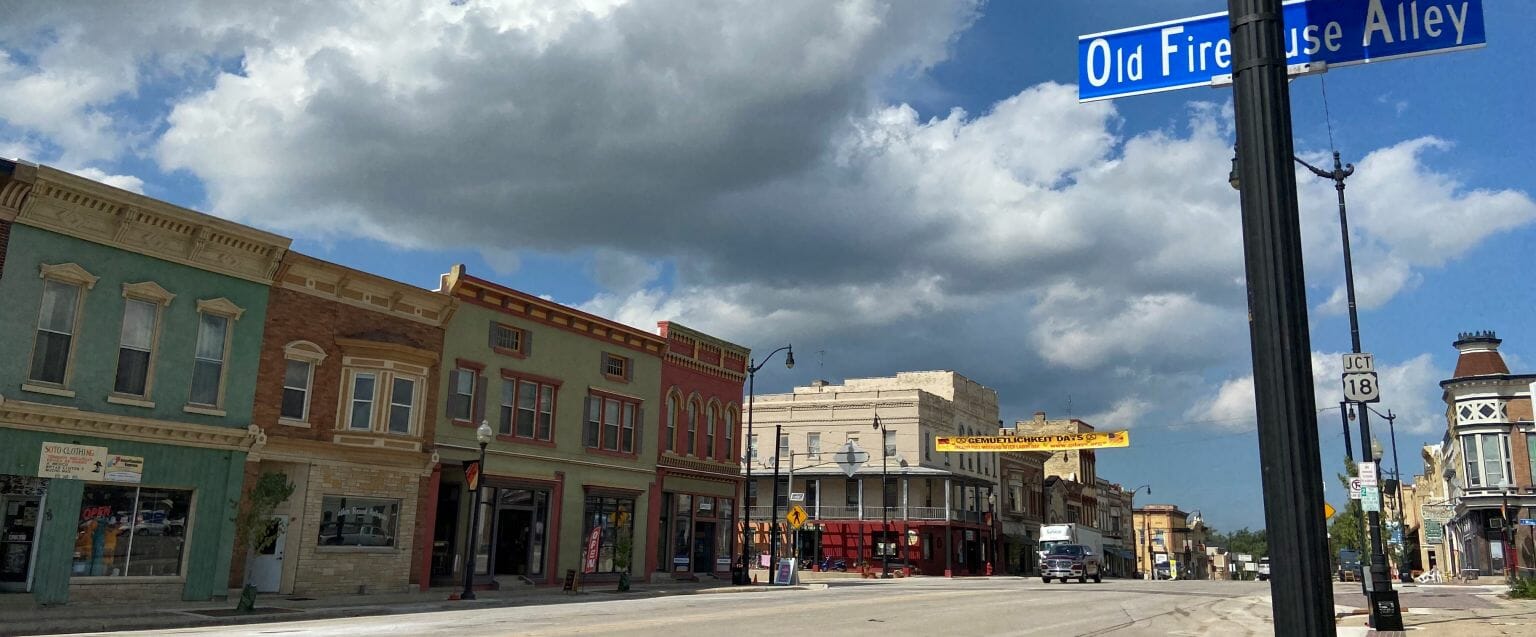 The City of Jefferson is centrally located in Jefferson County, and is the county seat. We're located at the convergence of the Crawfish and Rock Rivers, and intersection of state highways 26 & 18  Jefferson is a great location for your business.
On December 18, 1836, at the close of the Blackhawk War, the first settlers came to a place later named Jefferson.  The frame of a house fashioned at Bark Mills (Hebron) was brought up the river on a scow. It was elevated on a piece of ground that is the present site of The Jefferson House.
In the spring of 1839, William Sanborn, one of Jefferson's early settlers foresaw a growth pattern for Jefferson. He built a two-story frame building on Main Street to serve as a hotel. After it burned down, a nearly identical building called the Sawyer House was built at the same location. The Sawyer House was razed in 1911-12 to clear the site for the present First Merit Bank.
Jefferson was incorporated from a village to a city on March 19, 1878.  At the time of incorporation, Jefferson had a population just under 3,000.  There were kerosene lamps, coal and wood stoves, hitching posts, dirt streets and a horse-watering tank in Main Street.
Early settlers to Jefferson were of English descent and came from New York and other eastern states.  Soon thereafter, immigrants came primarily from Germany and Eastern Europe leaving their lasting impressions and a mark on Jefferson's history.
To learn more about the History of Jefferson, contact the Jefferson Historical Society
Jefferson Historical Society and Museum
(920) 674-7731
http://jeffersonhistoricalsociety.org/
Museum Hours:
Wednesdays 10 a.m. to 12 p.m.
Saturday 10 a.m. to 12 p.m.
Sundays 1 p.m. to 3 p.m.